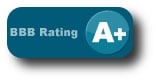 Top 10 Reasons our customers chose Ideal Fine Cars!
 
    10. "You guys have very, very clean cars."
 
      9. "I really liked that I can speak with someone in my language."
 
      8. "Your sales rep was very patient and helpful with us."
 
      7. "It's great to see a vehicle history check on every car."
 
      6. "Thank you for getting me approved."
 
      5. "Your inventory selection is one of the largest I've seen."
 
      4. "My mechanic inspected the car and said it was in great shape."
 
      3. "You guys are upfront and honest with me, I like that."
 
      2. "Great prices! I flew in from Vancouver."
 
      1. "I heard very good things about you from my friends."